---
---
1. Go to the Locations screen. (Tap

icon at top of screen to go to Locations screen).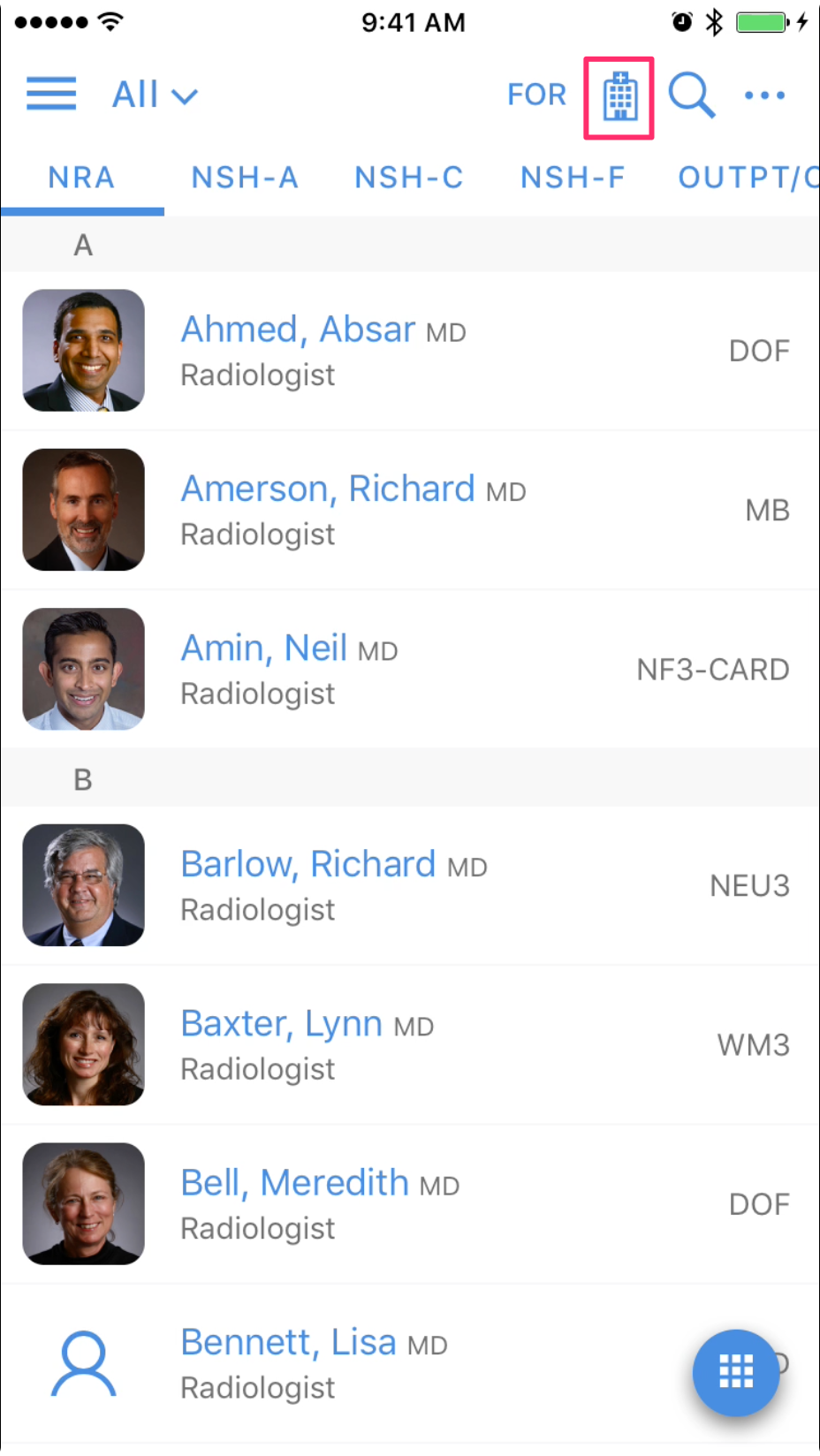 ---
2. Select the location from the list. (TIP: Select "On Staff" filter to view only locations that are currently staffed or "All Locations").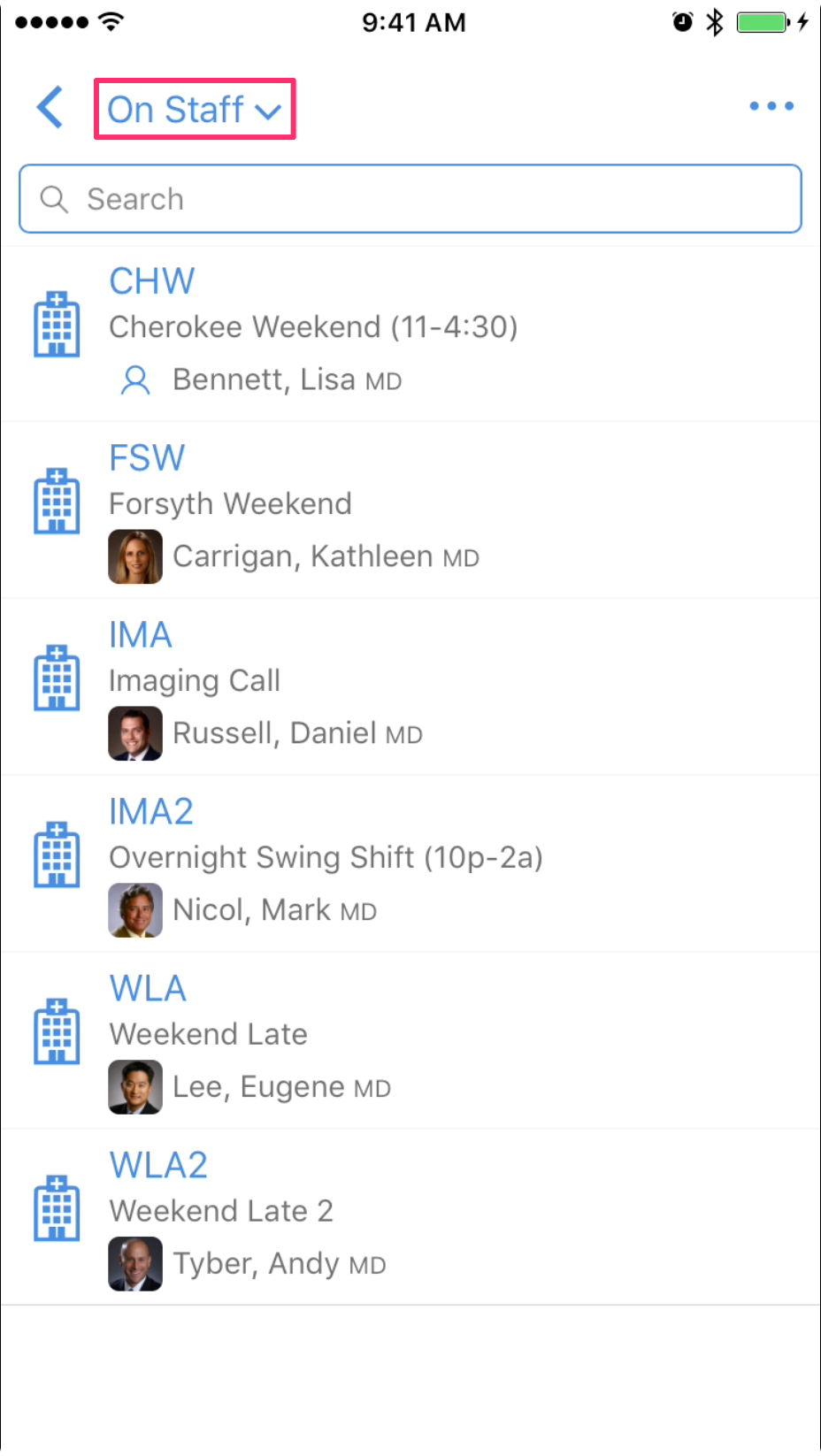 ---
3. Tap the "On Staff" tab.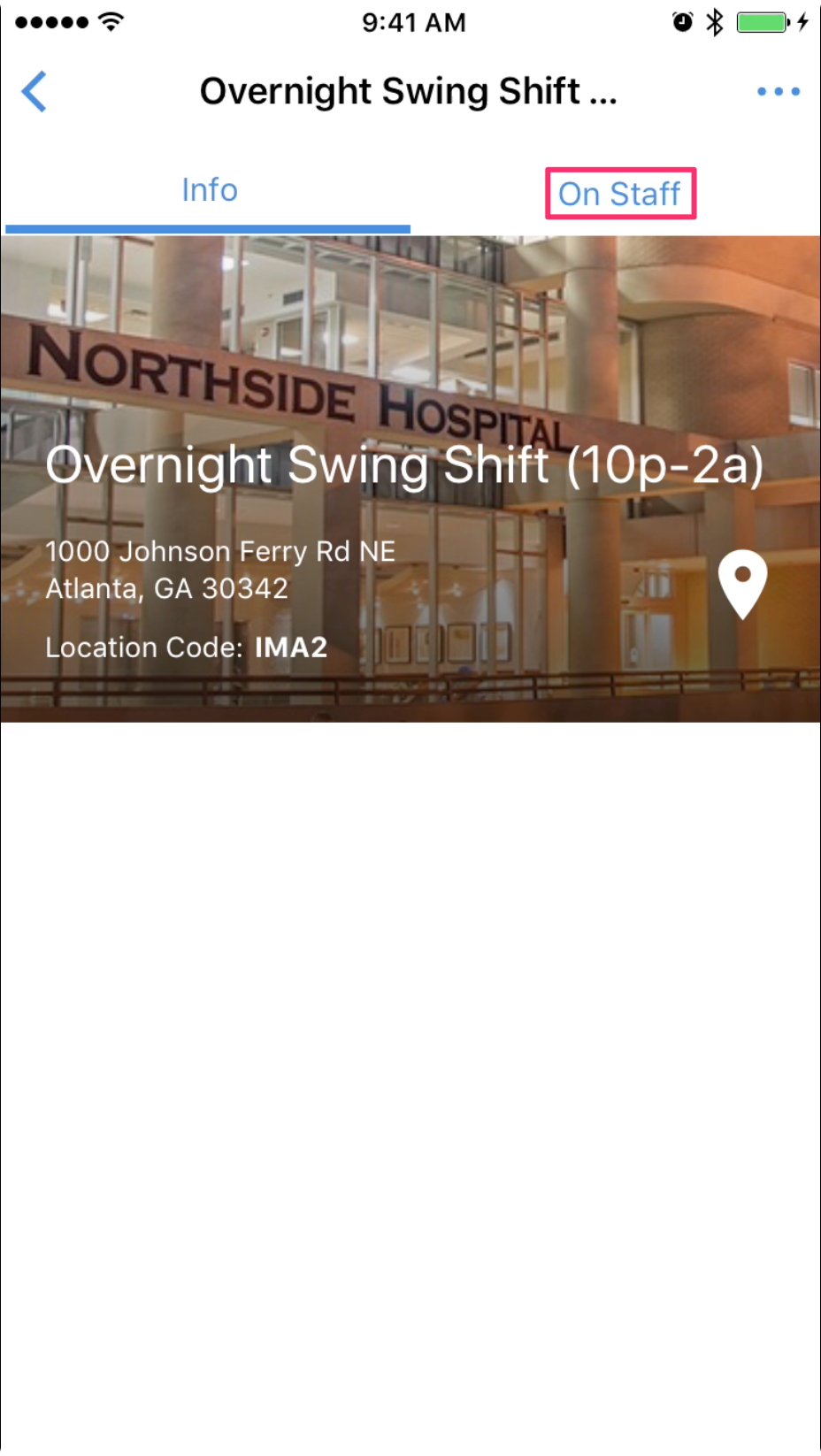 Staffing information for the next seven days for the location will be displayed.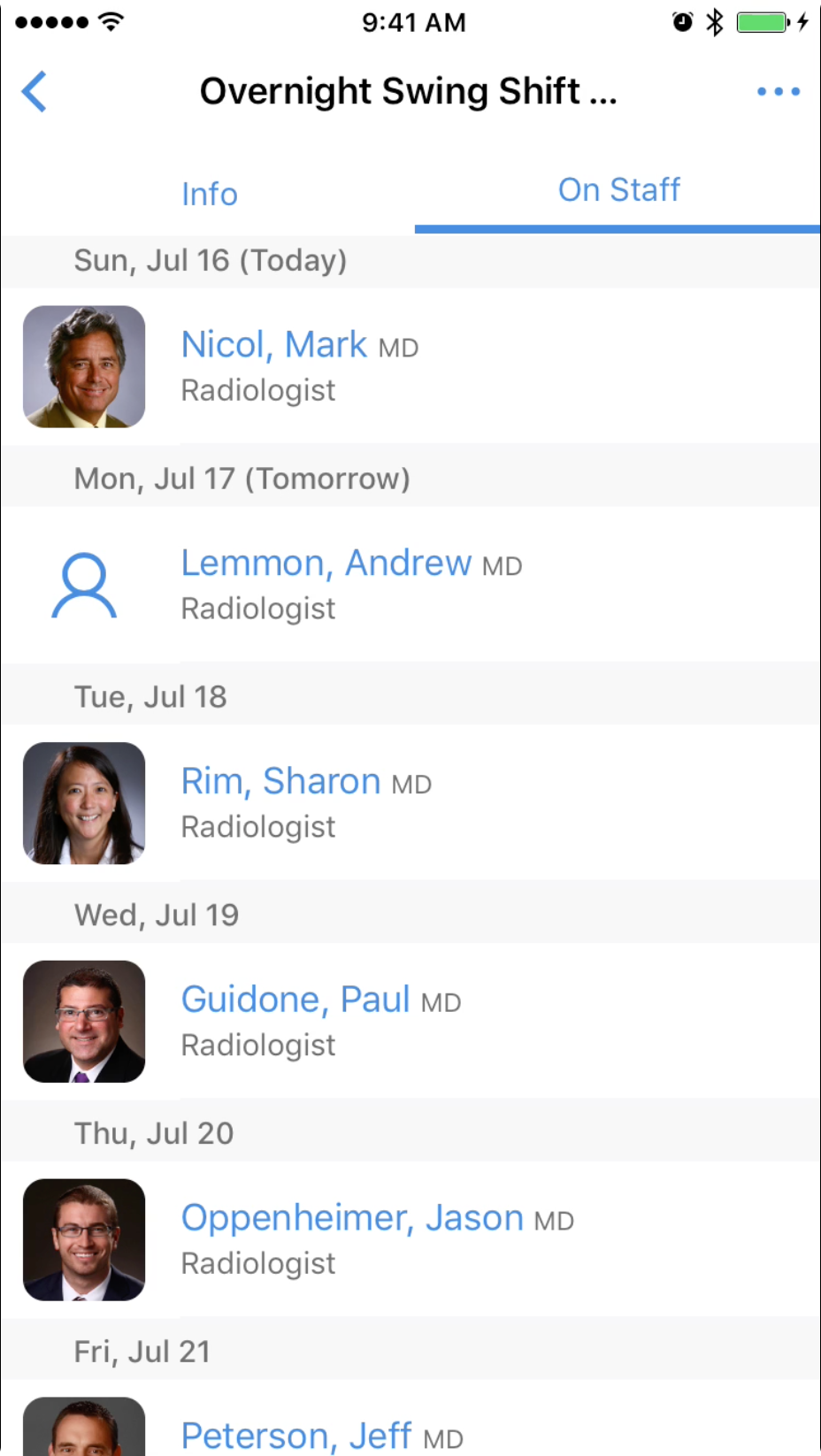 ---
---