---
---
1. Download the mContacts app
from the Apple App Store (iOS):
from Google Play (Android):
---
2. Launch the app on your mobile device and enter your Measurecare ID.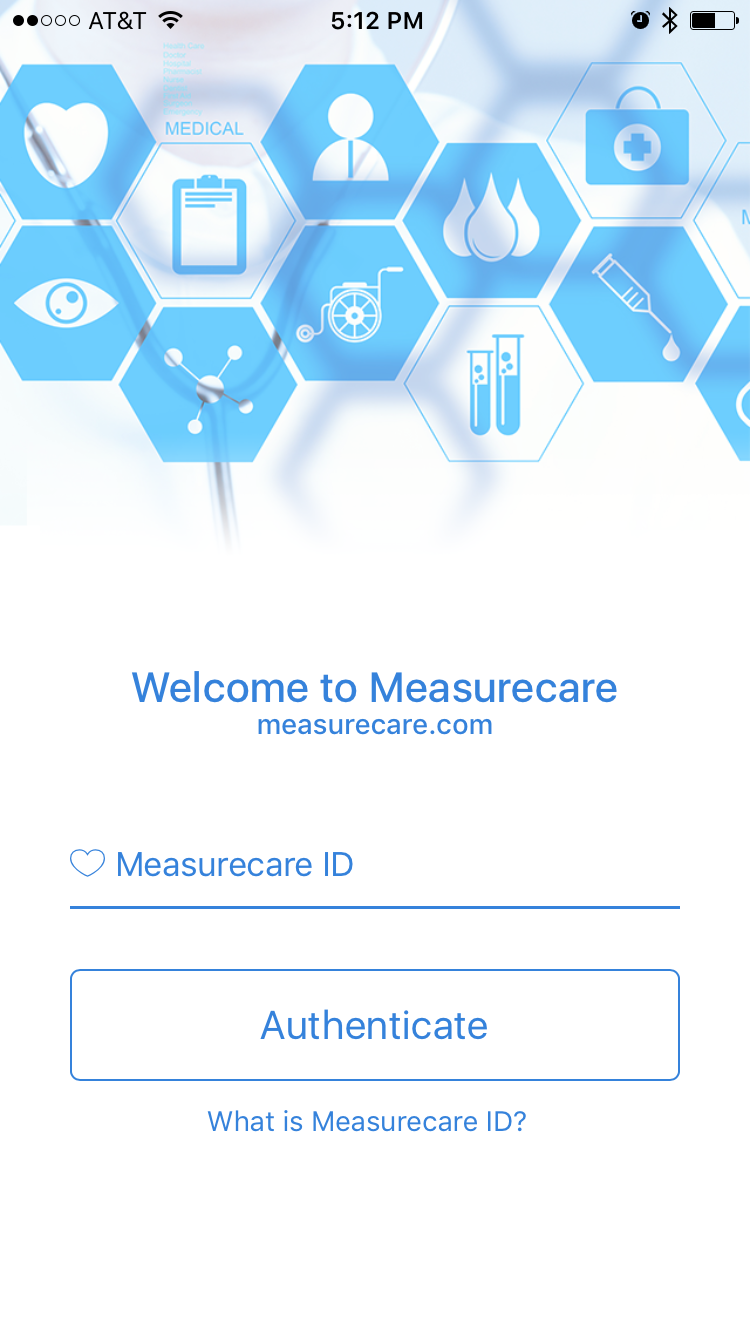 Measurecare ID is a unique code for your organization.
This initial authentication ensures you are authorized to view your contact information.
This is a one-time authentication:
1. Enter the Measurecare ID.
2. Tap "Authenticate".
If you do not know your Measurecare ID or have difficulty with authentication, please contact your administrator or Measurecare at support@measurecare.com.
---
---