The Favorites Tab list identifier is a gold star. This tab is always the first and leftmost tab in the tab list.
The tab list line can be scrolled left or right to reveal additional tabs.
Tap on the gold star icon to select the Favorites Tab.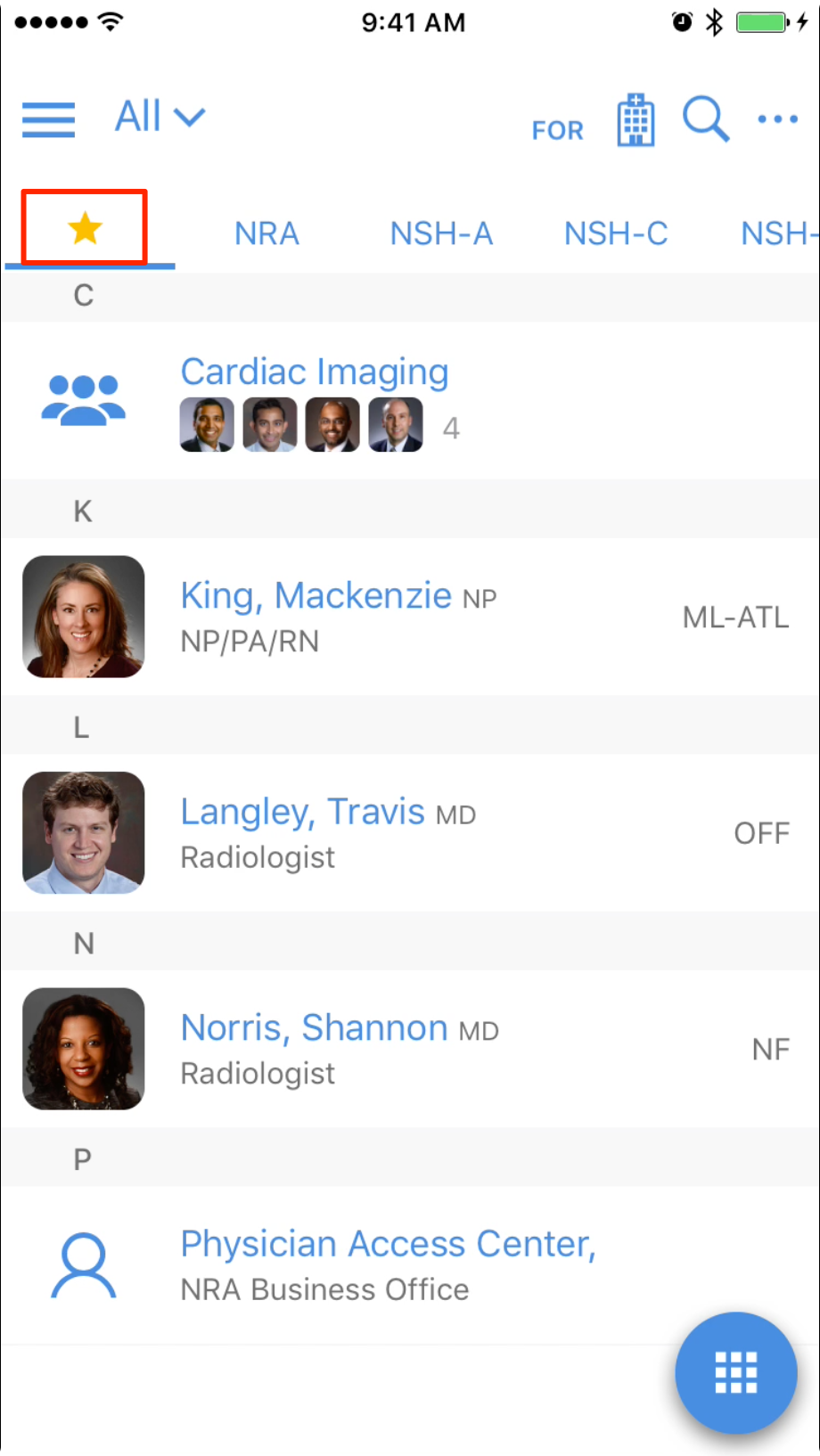 To Add Members to your Favorites List:
Select the member to add by opening the contact profile page for the member.
Tap on the star icon at the upper right corner.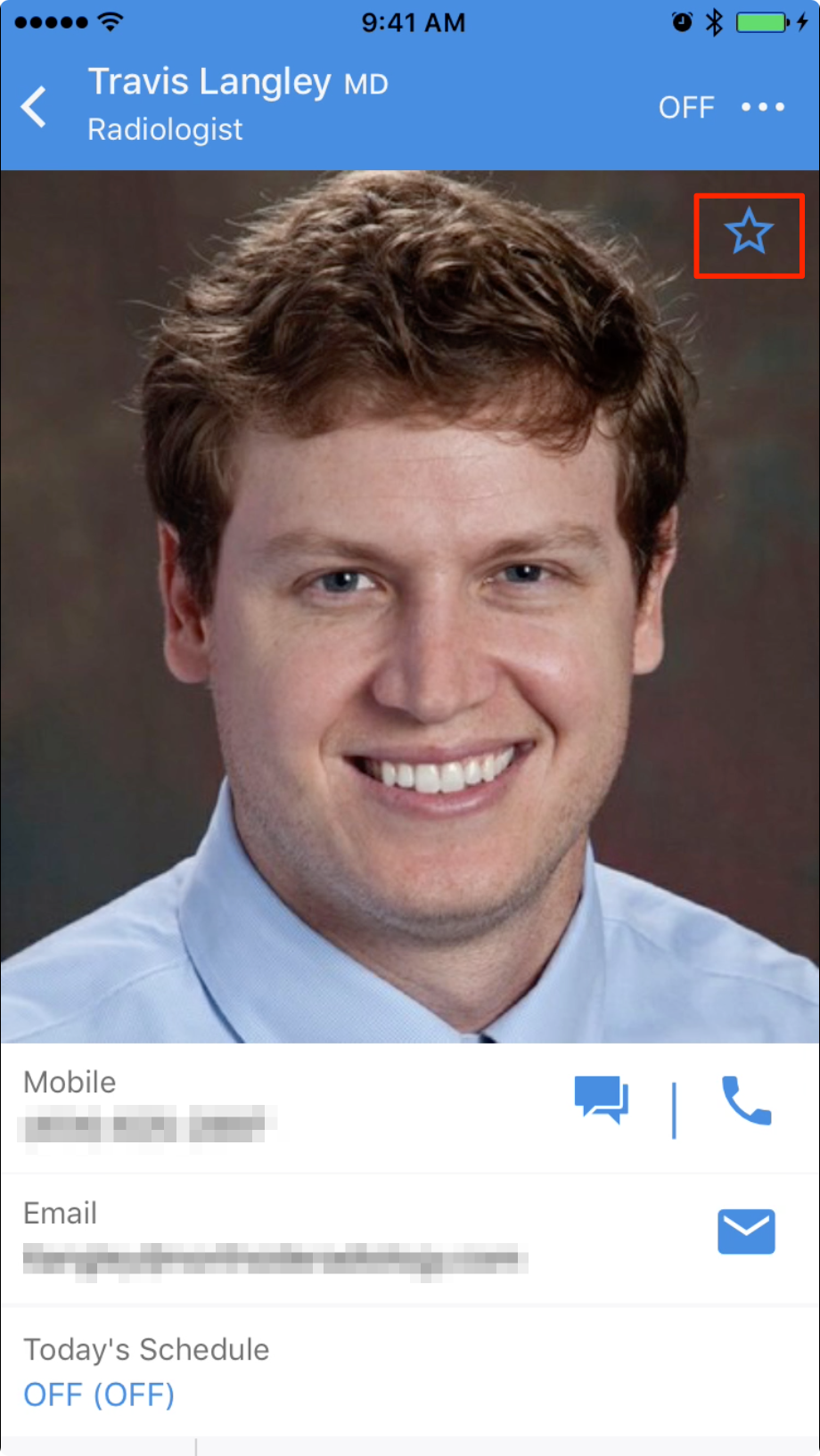 The star should turn solid gold and signals that this member has been added to your Favorites Tab list.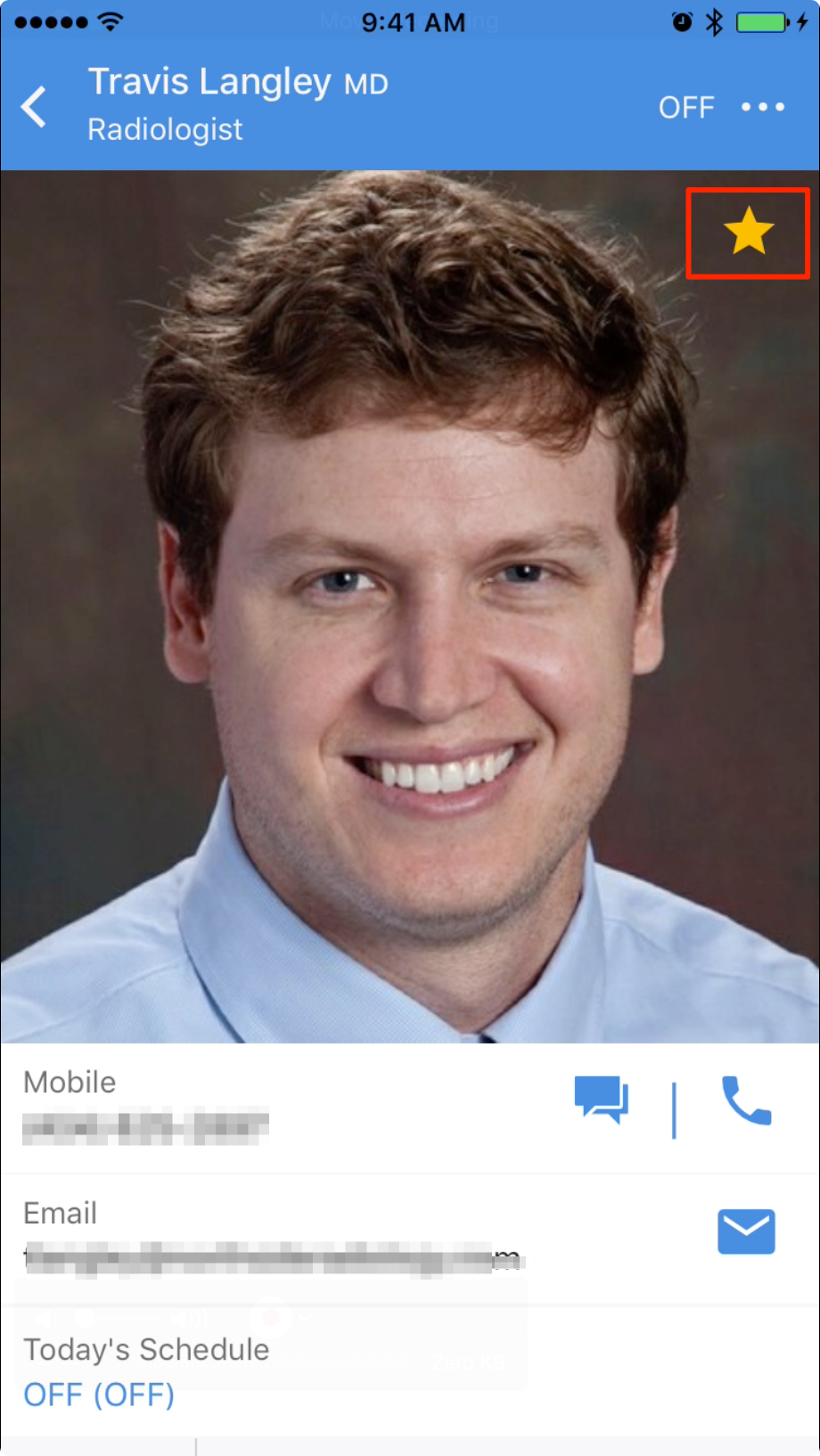 To Remove Members from your Favorites list:
Tap the gold star icon in the member profile page. The star should go from gold to transparent.